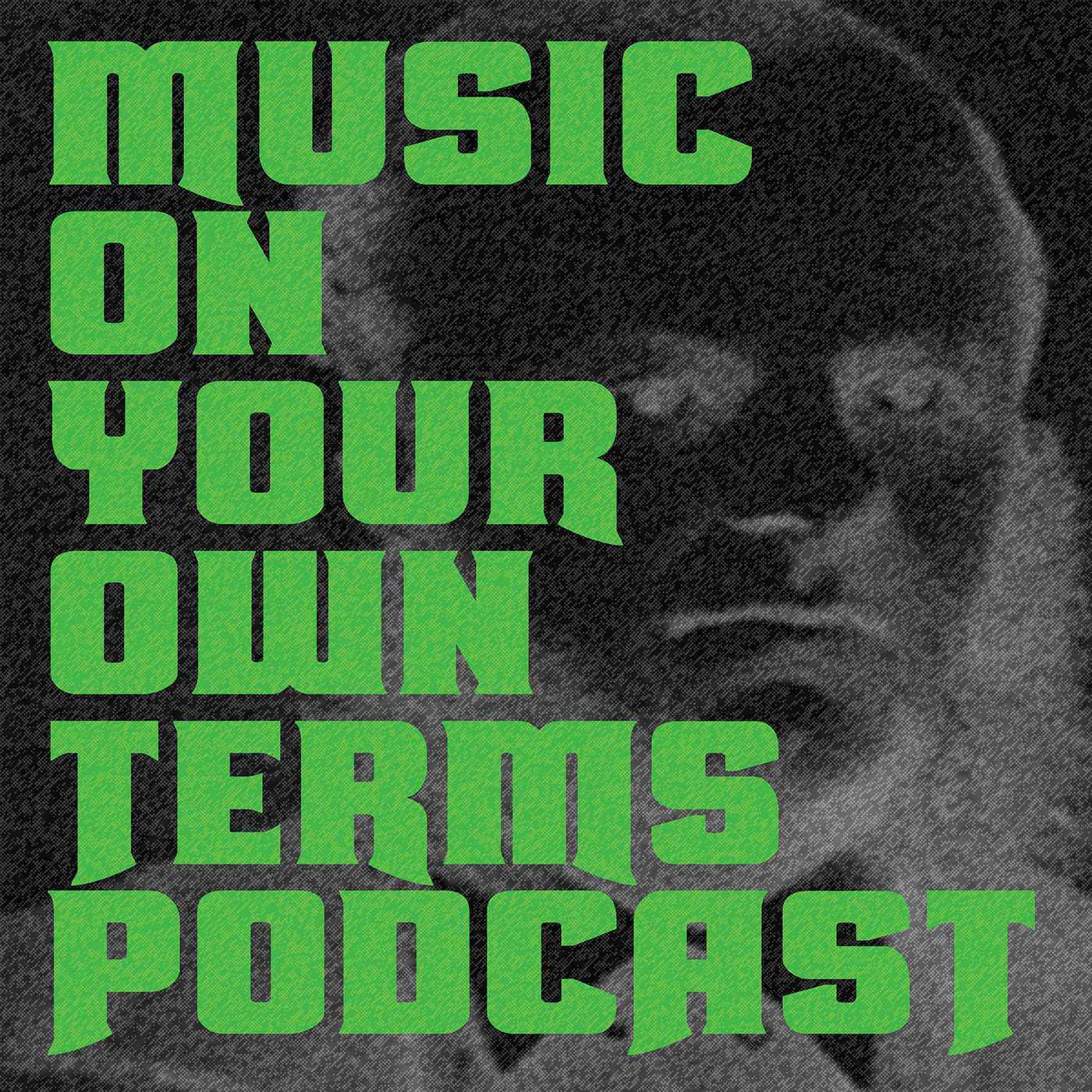 Music On Your Own Terms 078 - Hal Eisenberg - A Runaway, Wanted Dead Or Alive
Please welcome Hal Eisenberg to the podcast! Hal contributed drums to James Dand's Empowerment Songs project, including the track "Hero's Journey" that we heard in episode 76, as well as the track at the end of this interview. Not only is Hal a drummer, but we find out about his amazing work in the New York school system as a social worker, having helped hundreds of thousands of kids find their voice, and reach their full potential in the world. Hal talks about growing up, becoming homeless and falling into drugs and alcohol, then turning his life around to become a major force in the education system. We also hear about his near death experience with COVID, and now his battle with cancer, as well as a special message of encouragement from a well known New Jersey singer. This is an incredible chat, and I was extremely inspired after I talked with Hal, I hope you will experience the same insight and invigoration after listening to Hal speak!
Hal on Instagram - https://www.instagram.com/hal_eisenberg88/
Hal on Facebook - https://www.facebook.com/hal88
Windows Of Opportunity on the web - http://www.wooinc.org
Windows Of Opportunity on Instagram - https://www.instagram.com/windowsofopportunity88/
Topics discussed in this episode : James Dand | The Passion Center | Kira Day | Stevie Wonder - Hotter Than July | The Four Seasons | The Beatles | Aerosmith | Led Zeppelin | Waking Up From Work | Jon Bon Jovi | Phil X | Hired Gun | Liberty DeVitto | Billy Joel | Neil Peart | Stewart Copeland | Tico Torres | Marco Minnemann | Bryan Beller | The Jelly Jam | Rod Morgenstein | Dream Theater | Bruce Vermett | Killbot Zero | Outlet
Make sure you check out the Support The Podcast Page to get deals on various items mentioned above!
---
As a sufferer myself, and to support others with fibromyalgia, I have created this "fibromyalgia can suck it" shirt, with $10 from every sale going to the National Fibromyalgia Association.
Click here to order, or go to the Music On Your Own Terms Podcast store at moyot.itemorder.com
---
This episode is sponsored by The Skinny Armadillo Print Company
Specializing in screen printing, embroidery, design, on demand digital printing, web stores, fulfillment and more.
Visit https://theskinnyarmadillo.com/ or call 817 546 1430
---
Website - http://www.musiconyourownterms.com
Facebook - https://www.facebook.com/MusicOnYourOwnTerms/
Instagram - https://www.instagram.com/musiconyourownterms/
Twitter - http://twitter.com/MusicOnYourOwn1