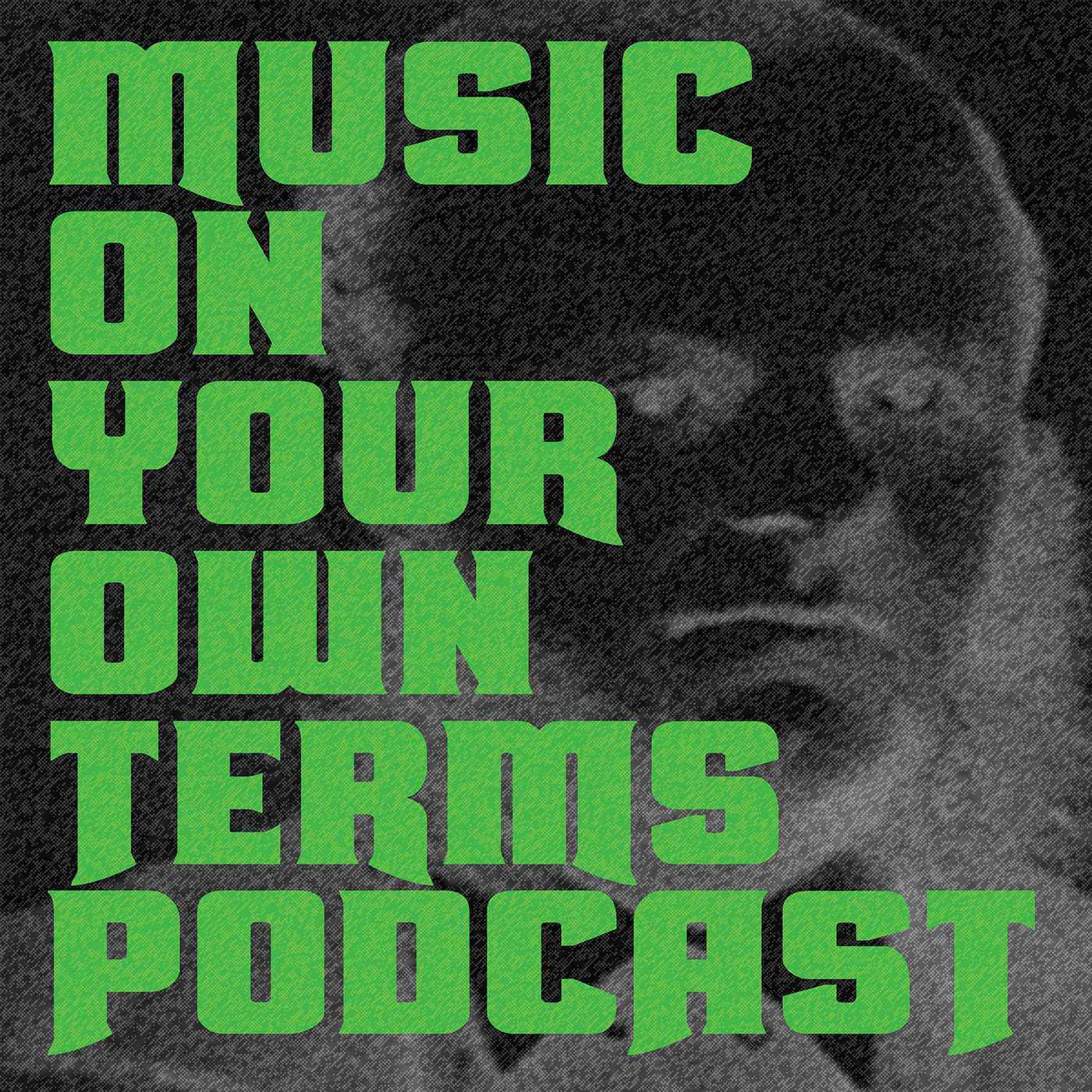 Music On Your Own Terms 106 - Matt Connard/War Chariot - Fear Not The Fire
If you are in crisis, please call the National Suicide Prevention Lifeline at 1-800-273-TALK (8255) or contact the Crisis Text Line by texting TALK to 741741.
For the National Sexual Assault Hotline call 1-800-656-4673 or visit https://www.rainn.org.
In this episode I talk to Matt Connard about his studio project War Chariot. Since the interview, it was announced that War Chariot has broken up, however Matt is planning on forging ahead with his own solo music, and I look forward to hearing what he comes up with. In this conversation, we hear how Matt got into music, how the band got started and we get deep into some Swedish death metal talk, along with some guitar nerd conversation about amp tones. Matt also shares his background in business and some killer tips for musicians to be mindful of their long term goals, and think in a more entrepreneurial way about their business. Finally, Matt shares some extremely personal experiences with mental health, addiction and a traumatic event as a child, that he attributes his former lifestyle to. This is an incredibly deep and moving conversation, and I am extremely grateful to Matt for sharing his story, in the hope that it will give anyone struggling with mental health, a ray of hope to see that you are not alone and you can get through your difficulties, no matter how intimidating they feel.
Click here for the main show notes page!
Matt Connard on Instagram - https://www.instagram.com/warconnard/
War Chariot on Instagram - https://www.instagram.com/warchariotofficial/
War Chariot on Facebook - https://www.facebook.com/warchariotmetal
Topics discussed in this episode : Possessed | Flood The Atlantic | Myspace | Machine Head | At The Gates | Killswitch Engage | Dimebag | Pantera | Revocation | Dave Davidson | Peavey 6505 | Kemper Profiler | Josh Middleton | Krank Rev | Wes Hauch | Fortin Nameless | Ola England | The Haunted | Dark Tranquility | In Flames | Anders Friden | Peter Dolving | Mary Beats Jane | Metallica | Megadeth | Elvis | U2 | Bob Dylan | Johnny Cash | Bruce Springsteen | Bryan Adams | Queen | Venom | Venom Inc. | Guns N Roses | Shadows Fall | Unearth | Lamb Of God | God Forbid | Trivium | Strapping Young Lad | Headbangers Ball | Krusher | Noisy Mothers | Oasis Exotic Enclosures | Rotomolding | Jason Reeves Richardson | Yngwie Malmsteen | Neal Schon | George Lynch | Gary Vee | Purpose Driven Life Book | Jake Luhrs | August Burns Red | Mountains Book
Make sure you check out the Support The Podcast Page to get deals on various items mentioned above!
---
Help me get to 100 subscribers on YouTube!
---
Suggested Artist - Mary Beats Jane
---
Check out the new merch in the store at store.musiconyourownterms.com, or click the link in the menu.
---
This episode is sponsored by The Skinny Armadillo Print Company
Specializing in screen printing, embroidery, design, on demand digital printing, web stores, fulfillment and more.
Visit https://theskinnyarmadillo.com/ or call 817 546 1430
---
Website - http://www.musiconyourownterms.com
Facebook - https://www.facebook.com/MusicOnYourOwnTerms/
Instagram - https://www.instagram.com/musiconyourownterms/
Twitter - http://twitter.com/MusicOnYourOwn1