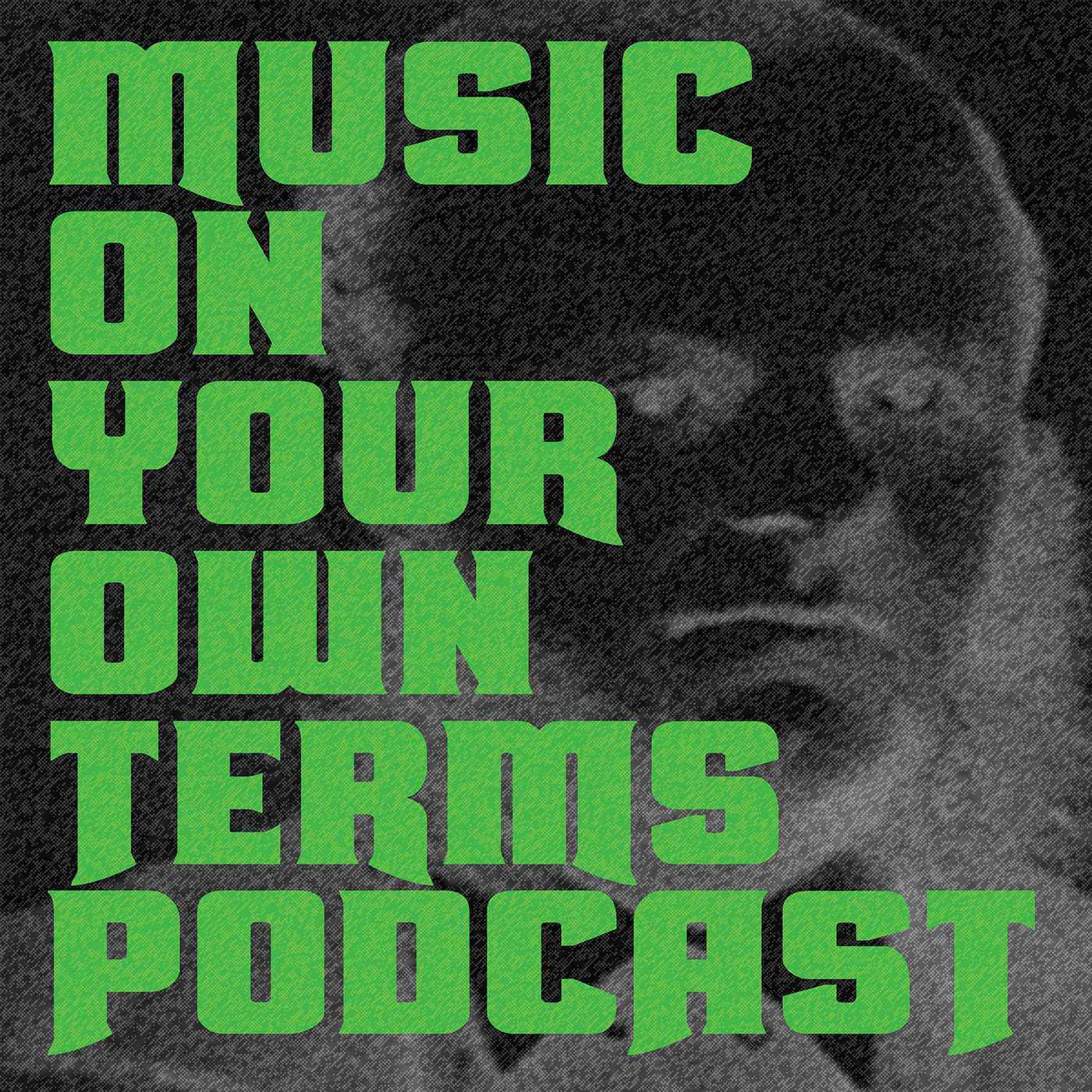 Music On Your Own Terms 117 - John Otway - Rock And Roll's Greatest Failure (A Pioneer Of Crowdfunding)
Joining me this episode is the absolute legend John Otway! John has had a career in music spanning 50 years, playing to 20,000 people in his home town of Aylesbury, and appearing on The Old Grey Whistle Test with Bob Harris, Top Of The Pops and other notable UK TV shows. John talks about his history of attempting to recreate the hit he had in the 70s, utilizing his extremely loyal fan-base as a true pioneer of crowdfunding. We hear about his on stage antics, such as somersaulting off of ladders, and the infamous double neck guitar that flaps! It's an absolute privilege to be able to interview John which is why I am releasing it on my birthday.
Click here for the main show notes page!
John Otway on the web - http://www.johnotway.com
John Otway on Facebook - https://www.facebook.com/JohnOtwayOfficial/
Topics discussed in this episode : Naughty Rhythms Tour | Dr Feelgood | Eddie And The Hotrods | The Hamsters | Marillion | Aylesbury | Pete Townsend | The Beatles | Queen | The Moody Blues | Top British Lyrics Poll | Royal Albert Hall | Old Grey Whistle Test | Top Of The Pops | The Young Ones | Spice Girls | Mel B | Nevermind The Buzzcocks | Mark Lamarr | BBC | Monserat | Chris Birkett | Theremin | Steve Vai | Michael Angelo Batio | Ollie Halsall | Bob Dylan | Doctor Who | Sir George Martin | Linda McCartney | The Rolling Stones | Shepherds Bush Empire
Make sure you check out the Support The Podcast Page to get deals on various items mentioned above!
---
Help me get featured on Find That Pod's newsletter by signing up!
...or Buy Me A Coffee!
Thank you!
---
Please welcome our new sponsor Ignite Your Music Career!
You may remember in episode 90, I chatted to internationally acclaimed musician and educator Craig Dodge, about sync licensing and his course Ignite Your Music Career.
Ignite teaches you how to earn more royalties, up front sync fees, and recurring revenue from your music.
Learn more or sign up today here!
---
Check out the new merch in the store at store.musiconyourownterms.com, or click the link in the menu.
---
This episode is also sponsored by The Skinny Armadillo Print Company
Specializing in screen printing, embroidery, design, on demand digital printing, web stores, fulfillment and more.
Visit https://theskinnyarmadillo.com/ or call 817 546 1430
---
Website - http://www.musiconyourownterms.com
Facebook - https://www.facebook.com/MusicOnYourOwnTerms/
Instagram - https://www.instagram.com/musiconyourownterms/
Twitter - http://twitter.com/MusicOnYourOwn1