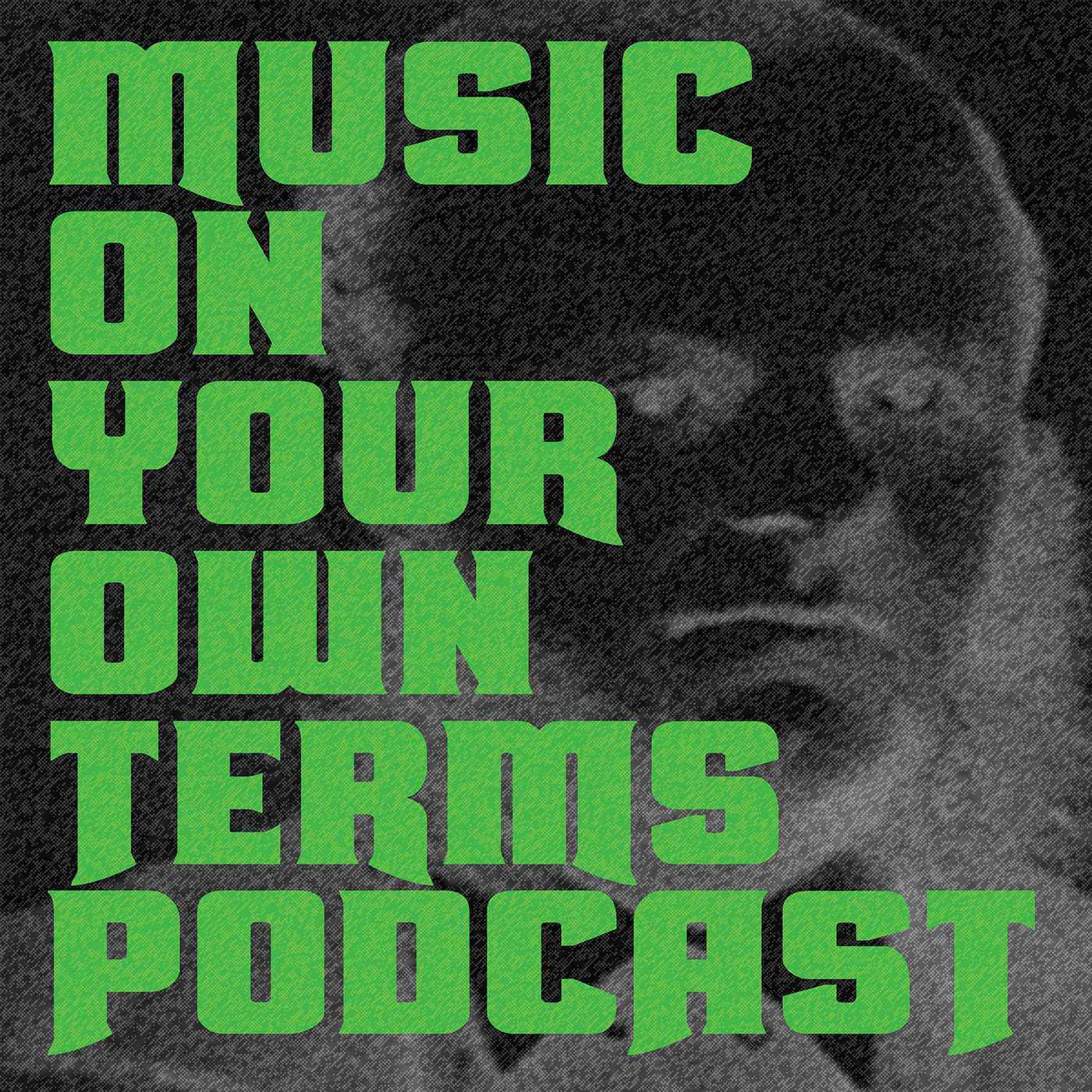 Music On Your Own Terms 115 - Juha Ruokangas/Ruokangas Guitars - What If?
It is with great pleasure and gratitude that I present my conversation with Mr. Juha Ruokangas, of Ruokangas Guitars, Finnish luthier, innovator and life coach! Regular listeners will remember my episode with Mika Tyyskä (Mr Fastfinger) all the way back in episode 9, who not only play's Juha's instruments, is a good friend, but also created a film about the making of a Mr Fastfinger signature guitar (with Sensai's help of course). Juha shares his journey from discovering Iron Maiden and Jimmy Page, learning to both play guitar and dismantling his very first instrument, all the way to finding his calling as a luthier from a very helpful lady at the unemployment office. We hear how Juha has continued to push innovations from being at the forefront of early websites and guitar customization apps, shunning the traditional "tone woods" in favor of locally sourced materials that inspire the player to create, as well as the Valvebucker, a tube driven guitar pickup that resembles early tube microphones, resulting in a much larger frequency range by amplifying the guitar signal at its source. Finally Juha discusses his weekly Youtube livestream where he shares his thoughts on life, mindset, and mental health, from his perspective, growing up in a relatively young country whose older generations are still affected by the trauma of devastating wars during the early 1900s, as well as the long dark winters and social pressure of not sharing your feelings. This is one of the longest episodes I have released, but is truly one of the most fascinating and enjoyable, and I am truly grateful that Juha was able to share so many valuable and insightful experiences.
Click here for the main show notes page!
Ruokangas Guitars on Instagram - https://www.instagram.com/ruokangasguitars/
Ruokangas Guitars on Facebook - https://www.facebook.com/ruokangas
Ruokangas Guitars on the web - https://ruokangas.com/
Music in this episode by Blackment, featuring Juha's son Saalas! - Blackment on Spotify
Blackment - https://ruokangas.com/players/saalas-ruokangas/
Topics discussed in this episode : Karjalanpiirakka | Stratovarius | C Cassette | Iron Maiden | Number Of The Beast | Black Sabbath | Led Zeppelin | Mr Fastfinger | Guitar Shred Show | Musikmesse | Hughes & Kettner | Namm Show | Finnish Thermal Aging | Spanish Cedar | Arctic Birch | Gibson Les Paul | Aria Pro II | PRS Guitars | Vacuum Tube | EMG Pickups | Fender | Rickenbacker | Neumann U47 Tube Mic | Soundtronics Aria Tube Mic | Elvis | Frank Sinatra | Triode Tube | Pentode Tube | Telecaster | Jimi Hendrix | Tosin Abasi | Abasi Concepts | Fishman Fluence | Finnish War - Russia Empire vs Kingdom Of Sweden
Make sure you check out the Support The Podcast Page to get deals on various items mentioned above!
---
Help me get featured on Find That Pod's newsletter by signing up!
...or Buy Me A Coffee!
Thank you!
---
Please welcome our new sponsor Ignite Your Music Career!
You may remember in episode 90, I chatted to internationally acclaimed musician and educator Craig Dodge, about sync licensing and his course Ignite Your Music Career.
Ignite teaches you how to earn more royalties, up front sync fees, and recurring revenue from your music.
Learn more or sign up today here!
---
Check out the new merch in the store at store.musiconyourownterms.com, or click the link in the menu.
---
This episode is also sponsored by The Skinny Armadillo Print Company
Specializing in screen printing, embroidery, design, on demand digital printing, web stores, fulfillment and more.
Visit https://theskinnyarmadillo.com/ or call 817 546 1430
---
Website - http://www.musiconyourownterms.com
Facebook - https://www.facebook.com/MusicOnYourOwnTerms/
Instagram - https://www.instagram.com/musiconyourownterms/
Twitter - http://twitter.com/MusicOnYourOwn1