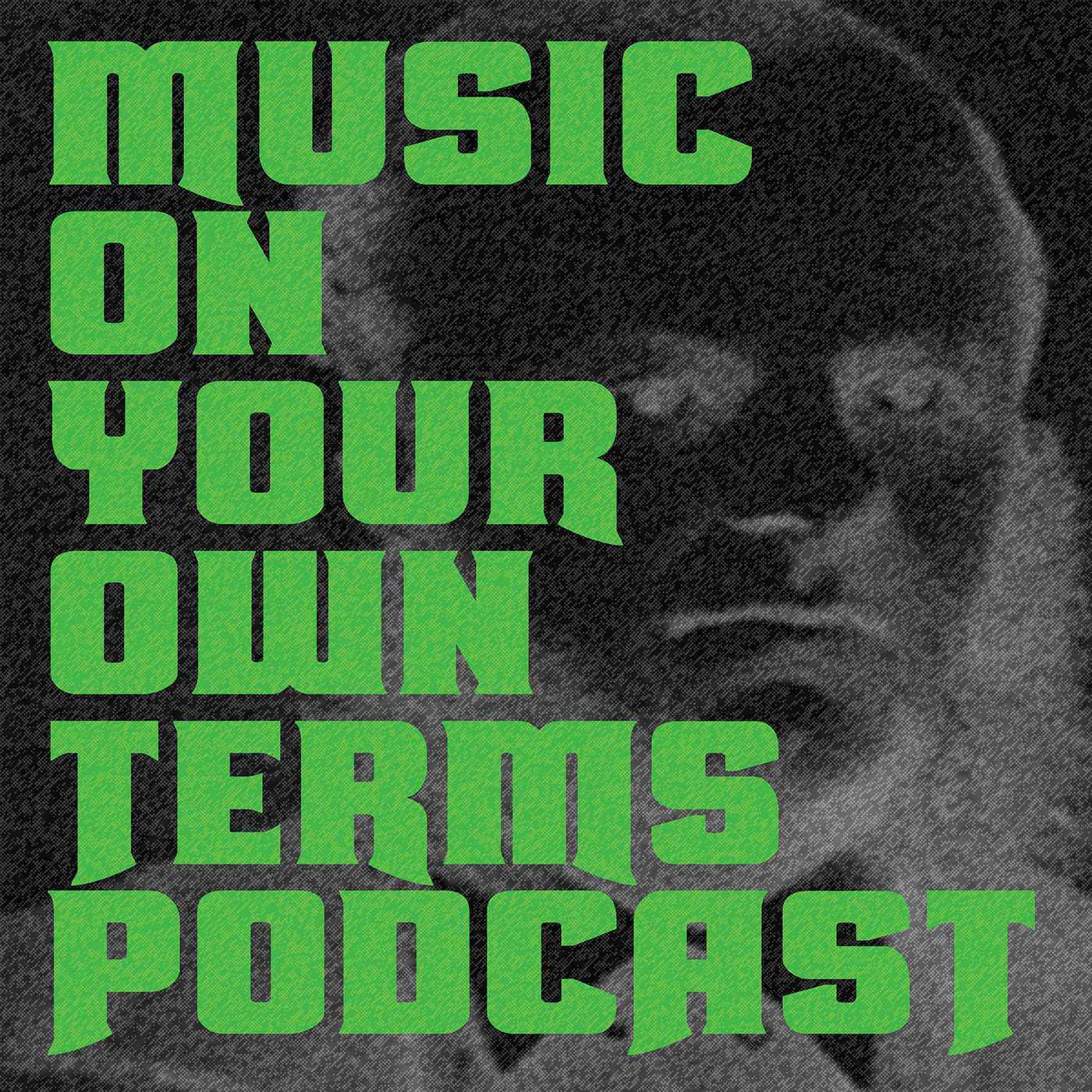 Music On Your Own Terms 114 - Steven Schwartz/The Crooked Vines - May The Gumbo Be With You
This time out, I chat with Steven Schwartz, keyboardist, saxophonist, and manager of the New Orleans based band, The Crooked Vines. Steven talks about his start in music, going to Loyola University and remaining in NOLA after graduation, to play in various bands, then go on to form the band in question. We also talk at length about the music industry, the business of being in a band, and Steven's experience with sync licensing, in writing a sound track for a movie. The conversation rounds off nicely as we hear about Steven's philosophies on life, and the experience that prompted his views.
Click here for the main show notes page!
Steven Schwartz on Instagram - https://www.instagram.com/stevenyschwartz/
The Crooked Vines on Instagram - https://www.instagram.com/thecrookedvines/
The Crooked Vines on Facebook - https://m.facebook.com/TheCrookedVines
The Crooked Vines on the web - https://www.thecrookedvines.com
Topics discussed in this episode : Loyola University | The Turtles | The Beach Boys | Nirvana | Red Hot Chili Peppers | Lenny Kravitz | Jimmy Page | Pete Townsend | Slash | Freebird | Pink Floyd | Genesis | Yes | ELP | Tool | Dweezil Zappa | Frank Zappa | Fleet Foxes | My Morning Jacket | Cardi B | Fractal FX8 | Bourbon St | Mikayla Braun | Steve Vai | Faith Becnel | Soundcloud | Collab app | Tiktok Duets | Primus | NPR Snap Judgement | Water Seed | Congo Square Stage | Parliament | George Duke | Audio Socket | Ari Herstand | How To Make It In The New Music Industry | The Last Of Us | Naughty Professor | Word Of Mouth Studio | David Farrell | Tim Stambaugh | Frenchmen St | David Byrne | How Music Works | Talking Heads | Donald Passman - All You Need To Know About The Music Business | BMI | Neilsen Soundscan | Sound Exchange | The Mechanical Licensing Collective | French Quarter Fest | Mr Rogers Documentary | Sam Friend | Stoop Kids
Make sure you check out the Support The Podcast Page to get deals on various items mentioned above!
---
Help me get to 100 subscribers on YouTube!
---
Please welcome our new sponsor Ignite Your Music Career!
You may remember in episode 90, I chatted to internationally acclaimed musician and educator Craig Dodge, about sync licensing and his course Ignite Your Music Career.
Ignite teaches you how to earn more royalties, up front sync fees, and recurring revenue from your music.
Learn more or sign up today here!
---
Check out the new merch in the store at store.musiconyourownterms.com, or click the link in the menu.
---
This episode is also sponsored by The Skinny Armadillo Print Company
Specializing in screen printing, embroidery, design, on demand digital printing, web stores, fulfillment and more.
Visit https://theskinnyarmadillo.com/ or call 817 546 1430
---
Website - http://www.musiconyourownterms.com
Facebook - https://www.facebook.com/MusicOnYourOwnTerms/
Instagram - https://www.instagram.com/musiconyourownterms/
Twitter - http://twitter.com/MusicOnYourOwn1