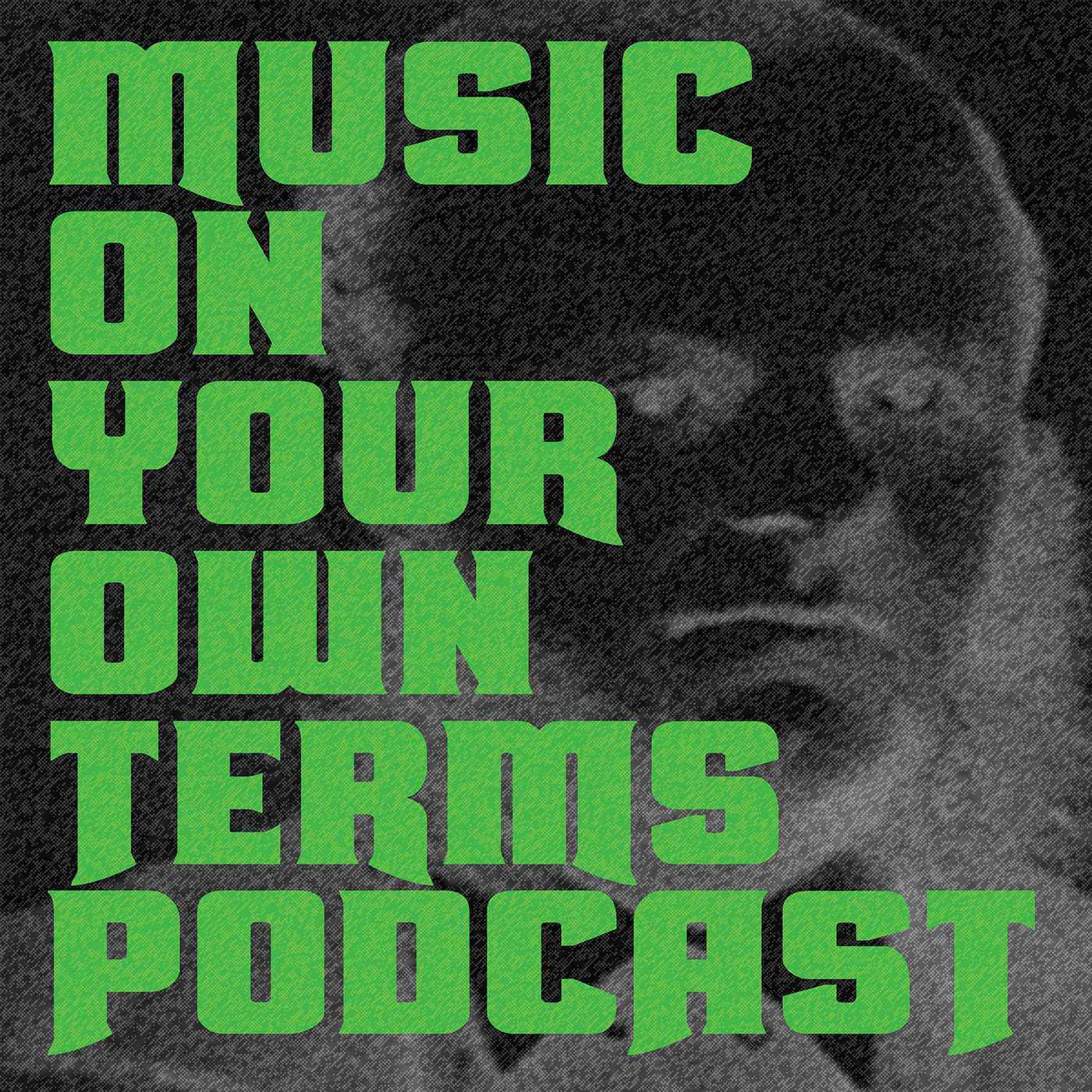 Music On Your Own Terms 113 - Darryl Hurs - Indie 101
This episode I'm joined by Indie Week Founder and Director of Market Development Canada for CD Baby, Darryl Hurs! Darryl talks about the upcoming Indie 101 conference that will be happening April 20th-24th, about Indie Week and Screen X Screen, as well as his experience working for CD Baby on their global team. We also hear about how Darryl got into music and some of the amazing experiences he's had while traveling the globe. This upcoming event is definitely a must attend for indie musicians, and is extremely affordable, especially considering the amount of education and networking opportunities available during the conference. I have already bought my ticket so I hope to see many of you online for the event. All the info is linked in the show notes of the episode.
Click here for the main show notes page!
Darryl Hurs on LinkedIn - https://www.linkedin.com/in/darrylhurs/
Darryl Hurs on Instagram - https://www.instagram.com/darryl_hurs/?hl=en
Darryl Hurs on Facebook - https://www.facebook.com/Darryl-Hurs-301000147098423
Indie Week on the web - https://www.indieweek.com/
CD Baby on the web - https://cdbaby.com
Music in this episode is from Sumo Cyco
Sumo Cyco on the web - https://sumo-cyco.myshopify.com
Topics discussed in this episode : Toronto | Indie Week | Indie 101 | Screen X Screen | CD Baby DIY Musician Conference | Gig Life Pro | Sarah Guppy | NFTs | Digital/Virtual Merch | Whova | Live Nation | VIP Nation | HMV Records | Clubhouse | Fortnite | Marshmello | Diplo | Metallica | Iceland Volcano Eruption | SXSW | Sim São Paulo | Liverpool Sound City | Great Escape
Make sure you check out the Support The Podcast Page to get deals on various items mentioned above!
---
Help me get to 100 subscribers on YouTube!
---
Please welcome our new sponsor Ignite Your Music Career!
You may remember in episode 90, I chatted to internationally acclaimed musician and educator Craig Dodge, about sync licensing and his course Ignite Your Music Career.
Ignite teaches you how to earn more royalties, up front sync fees, and recurring revenue from your music.
Learn more or sign up today here!
---
Check out the new merch in the store at store.musiconyourownterms.com, or click the link in the menu.
---
This episode is also sponsored by The Skinny Armadillo Print Company
Specializing in screen printing, embroidery, design, on demand digital printing, web stores, fulfillment and more.
Visit https://theskinnyarmadillo.com/ or call 817 546 1430
---
Website - http://www.musiconyourownterms.com
Facebook - https://www.facebook.com/MusicOnYourOwnTerms/
Instagram - https://www.instagram.com/musiconyourownterms/
Twitter - http://twitter.com/MusicOnYourOwn1