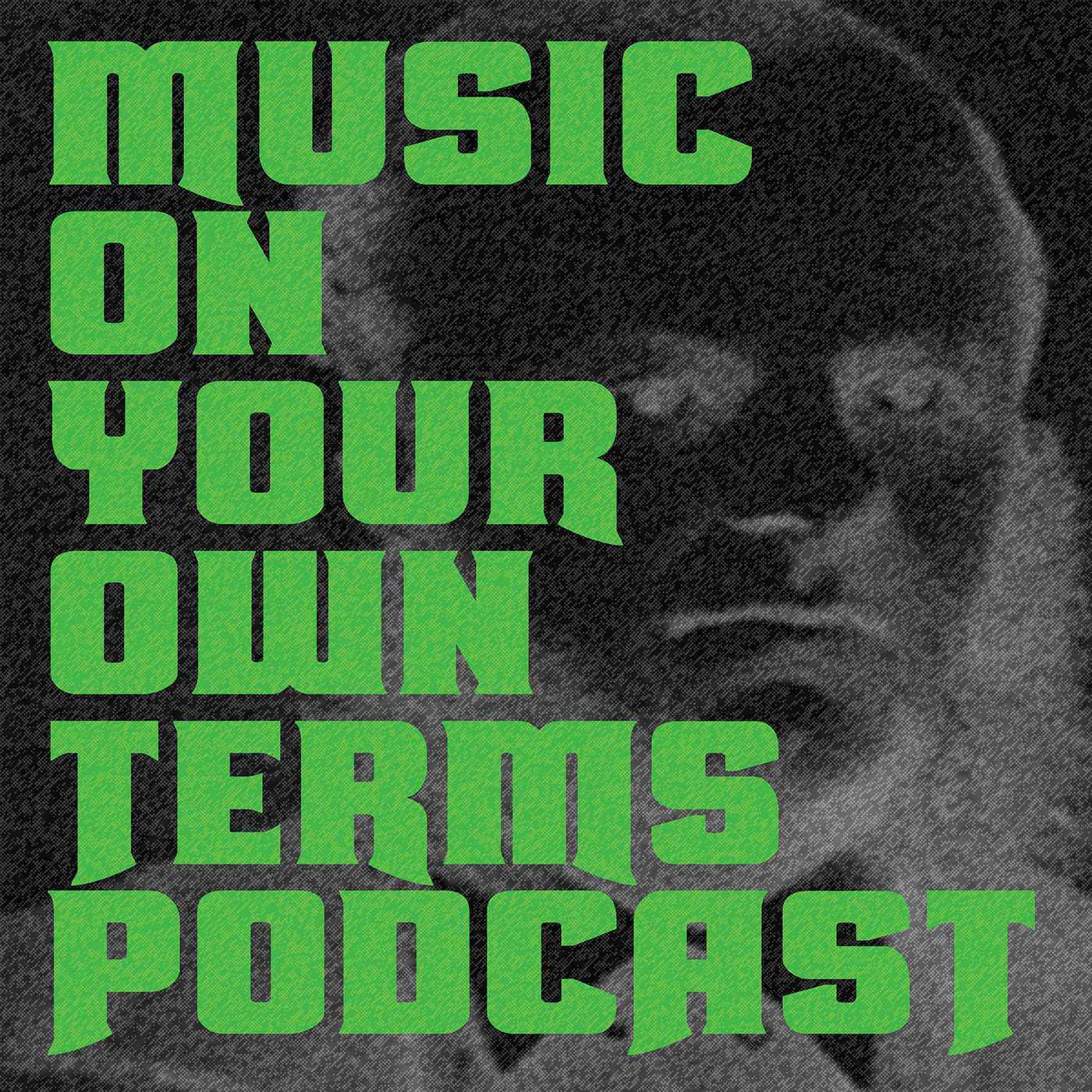 Music On Your Own Terms 105 - Stranger Than Fiction Theory
This episode I talk to Jonathan McNary, Jonathan Moore, and McCaul Ragland, about their baby, Fiction Theory. We met the two Jonathans back in episode 74 with Gary McGrath, and also in episode 101, which itself was spawned out of this very interview. McCaul shares how he got into music and his perspective on what it means to be an artist, whether that be musical or visual. We also learn how the guys have been writing songs, a little about the recording process and how they share responsibilities in the marketing of the band.

Click here for the main show notes page!
Fiction Theory on Instagram - https://www.instagram.com/fictiontheory/
Fiction Theory on Facebook - https://www.facebook.com/fictiontheorymusic
Jonathan McNary on Instagram - https://www.instagram.com/jonmacmusic/
Jonathan Moore on Instagram - https://www.instagram.com/iwantmooredrums/
McCaul Ragland on Instagram - https://www.instagram.com/mccaulragland/
Topics discussed in this episode : Remain | DBU | Jonah Trachtman | Blink 182 | Angels & Airwaves | Between The Buried & Me | Dream Theater | Periphery | Adam Ivy | Flying Colors | Animals As Leaders
Make sure you check out the Support The Podcast Page to get deals on various items mentioned above!
---
Help me get to 100 subscribers on YouTube!
---
Check out the new merch in the store at store.musiconyourownterms.com, or click the link in the menu.
---
This episode is sponsored by The Skinny Armadillo Print Company
Specializing in screen printing, embroidery, design, on demand digital printing, web stores, fulfillment and more.
Visit https://theskinnyarmadillo.com/ or call 817 546 1430
---
Website - http://www.musiconyourownterms.com
Facebook - https://www.facebook.com/MusicOnYourOwnTerms/
Instagram - https://www.instagram.com/musiconyourownterms/
Twitter - http://twitter.com/MusicOnYourOwn1