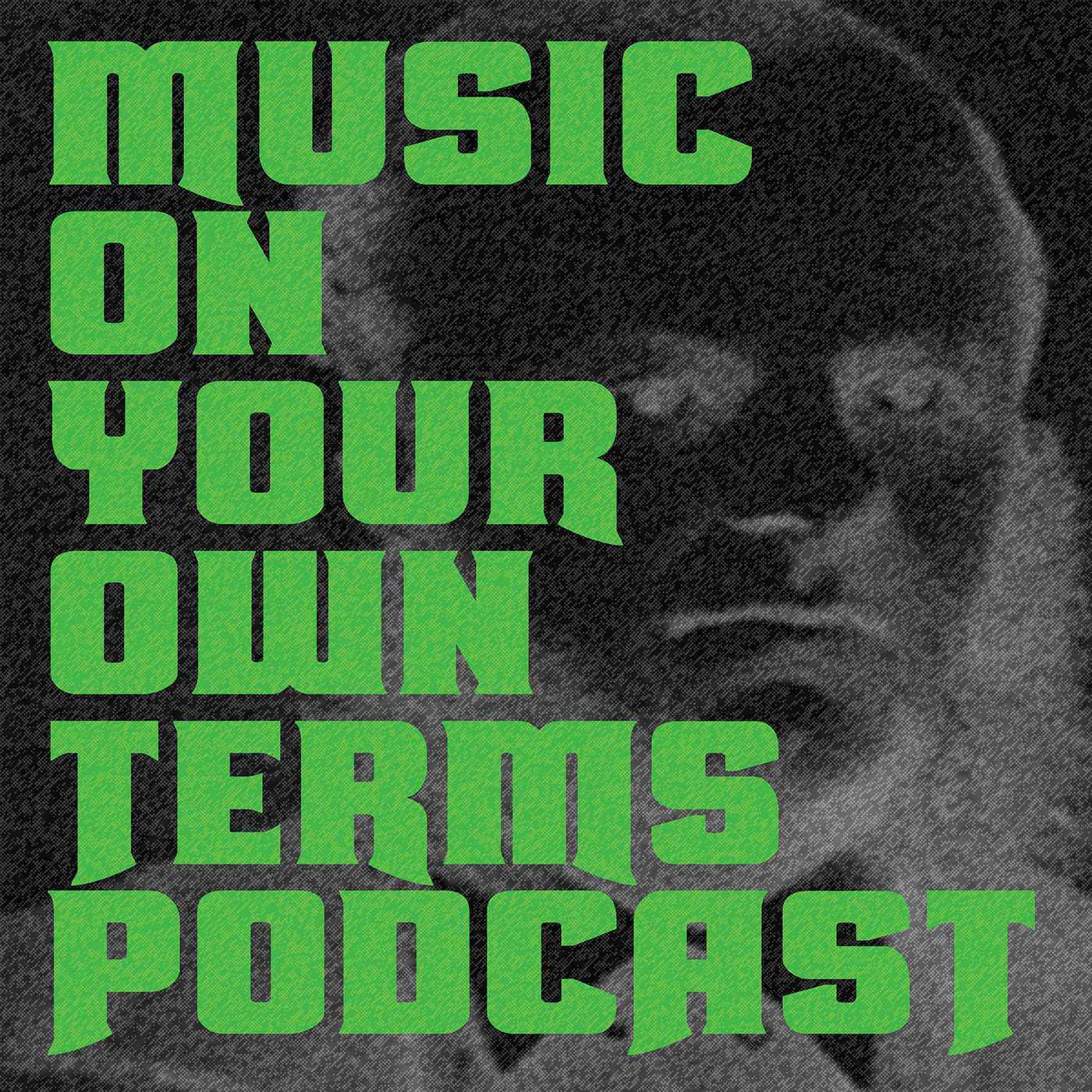 Music On Your Own Terms 085 - Just The Tip 4 - Merch Is A Valid Scrabble Word!
To accompany episode 84 with Bruce Ackerman from Printavo, I decided to reach out to some past guests and ask questions about the merch they sell, and if they had any tips for artists that are looking to increase their sales.
In this episode you'll hear from Sensai, Mika Tyyskä/Mr Fastfinger (episode 9), Amie Chatterley/Dakesis (episode 62), Oriana Setz (episode 19 & 58), Mark Summerlin/Honeyjack (episode 22), and finally Nika Comet/Chase The Comet (episode 39).
Click here for the main show notes page!
---
Help me get to 100 subscribers on YouTube!
---
Check out the new merch in the store at store.musiconyourownterms.com, or click the link in the menu.
Don't forget to sign up to the mailing list at musiconyourownterms.com and stay in the loop!
---
If you love the new shirt design and want to get some art for your own project - check out Poo Obscurum!
---
This episode is sponsored by The Skinny Armadillo Print Company
Specializing in screen printing, embroidery, design, on demand digital printing, web stores, fulfillment and more.
Visit https://theskinnyarmadillo.com/ or call 817 546 1430
---
Website - http://www.musiconyourownterms.com
Facebook - https://www.facebook.com/MusicOnYourOwnTerms/
Instagram - https://www.instagram.com/musiconyourownterms/