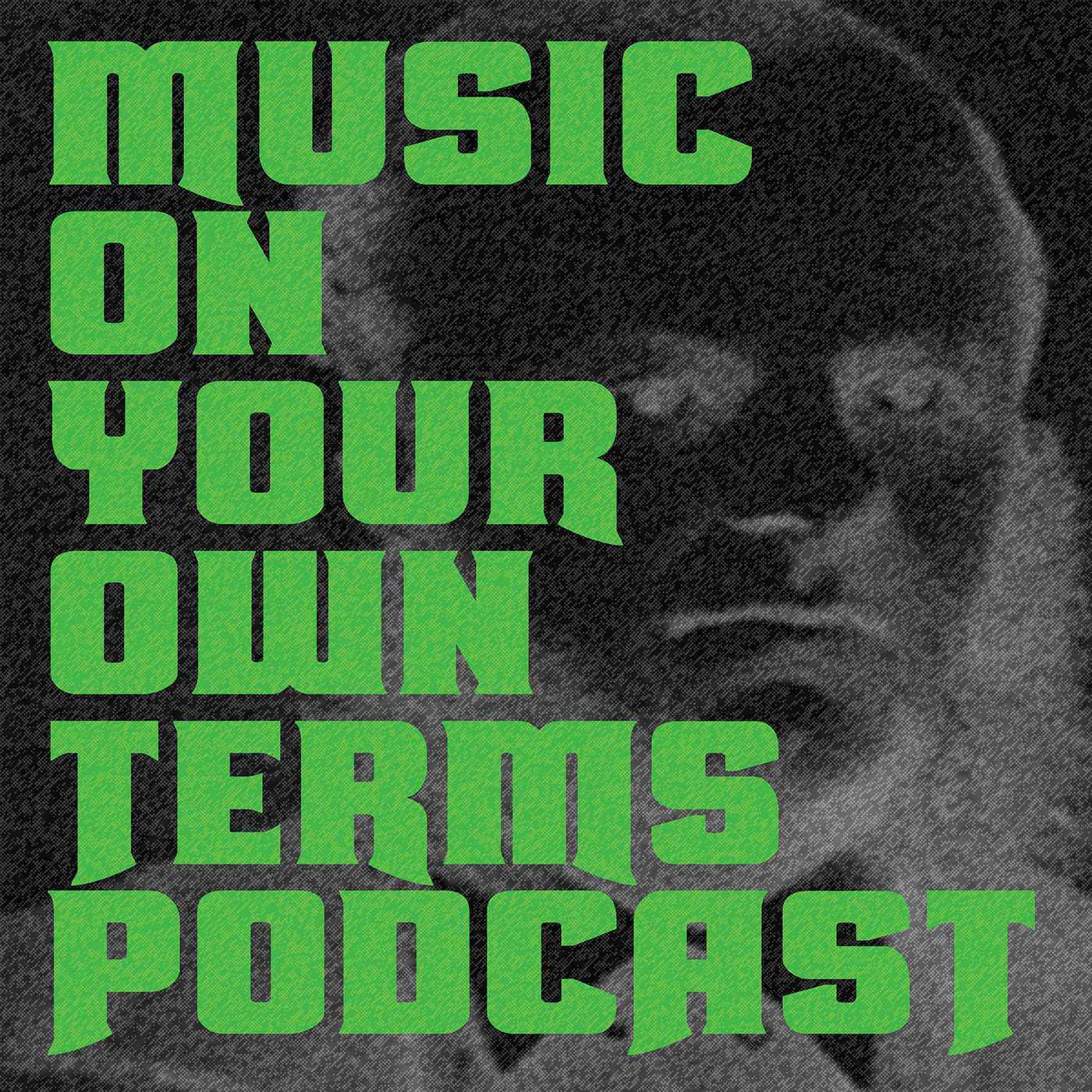 Music On Your Own Terms 068 - Joe Messina – Politics, Porpoises, and Phallic Humor
In this episode, we learn about the history of Boston based guitarist, comedian, podcaster, activist and teacher, Joe Messina. From growing up in a musical family and not wanting to follow the family business, to discovering comedy and wanting to become an aspiring writer, he was then diagnosed with fibromyalgia. Despite almost quitting music altogether, Joe found himself embracing music once again, teaches guitar and other instruments, and is about to release his new album Rageonomics. Joe also hosts a podcast that aims to provide a roadmap for those who feel frustrated with the slow and ineffective voting system, and want to do more in the way of direct action outside of sharing posts and signing petitions.
If I have seen further than others, it is by standing upon the shoulders of giants. - Isaac Newton
Click here for the main show notes page!
Radicalize Me on Facebook - https://www.facebook.com/radicalizeme/
Joe Messina on Instagram - https://www.instagram.com/joemessiah/
Joe Messina on the Twitter - https://twitter.com/joe_messina
Joe Messina on LinkedIn - https://www.linkedin.com/in/joe-messina-97536831/
Topics discussed in this episode : Victoria Watts | Suzuki Violin Program | Berklee Certificate Program | Anais Azul | Meredith Monk | School Of Rock | Good Good Comedy Theatre | Weird Al Yankovic | Fibromyalgia | National Fibromyalgia Association | DDP Yoga | Curable | John Sarno | Joe Rogan Podcast | Leonard Bernstein | Sammy Davis Junior
Make sure you check out the Support The Podcast Page to get deals on various items mentioned above!
---
Help me get to 100 subscribers on YouTube!
---
In line with our conversation about fibromyalgia, I have created this "fibromyalgia can suck it" shirt, with $10 from every sale going to the National Fibromyalgia Association.
Click here to order, or go to the Music On Your Own Terms Podcast store at moyot.itemorder.com
---
This episode is sponsored by The Skinny Armadillo Print Company
Specializing in screen printing, embroidery, design, on demand digital printing, web stores, fulfillment and more.
Visit https://theskinnyarmadillo.com/ or call 817 546 1430
---
Website - http://www.musiconyourownterms.com
Facebook - https://www.facebook.com/MusicOnYourOwnTerms/
Instagram - https://www.instagram.com/musiconyourownterms/